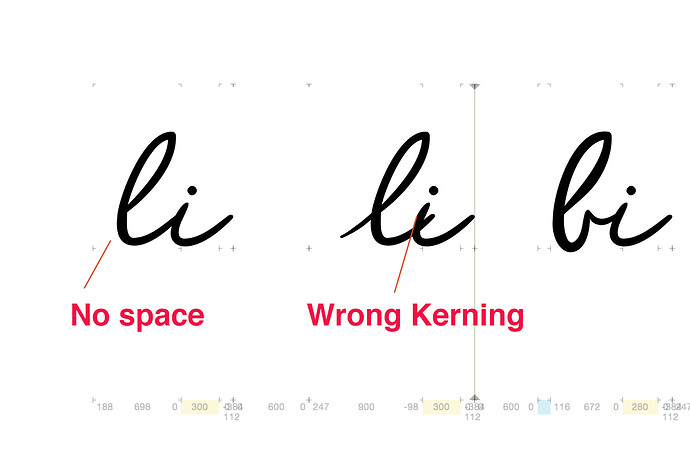 I'm trying to create a ligature that has a space in it, so "space" + " l" - so I can style the "l" differently.
I added the glyph called space_l and changed its name to space_l.liga and glyphs generates the feature just fine.
Trouble is the kerning. I don't think it's getting added to kerning groups. I've set left to "space" and right to "l" but it's not doing it properly. I can't see it in the kerning window in any groups.
I've added a screenshot to show what I mean. Any suggestions to how I can fix this?
Screenshot shows "li" with no space (thats fine) and with space (wrong kerning) Tried compressing the kerning, still not working.