Hello,
I'm having some issues with the ligatures, specifically in InDesign. I looked through the forum and wasn't able to find any info regarding this so my apologies if this has already been addressed in another thread.
I'm working on a project that requires the use of ligatures in order to access special characters. In fact, the whole typeface is in a fictional language. Everything works great in Illustrator and in Word, but InDesign just refuses to acknowledge the liga feature, or maybe I'm doing it wrong. I tested a standard fi ligature using Myriad and it works fine which leads me to believe I messed something up, somewhere.
Here's a screengrab of the feature in Glyphs.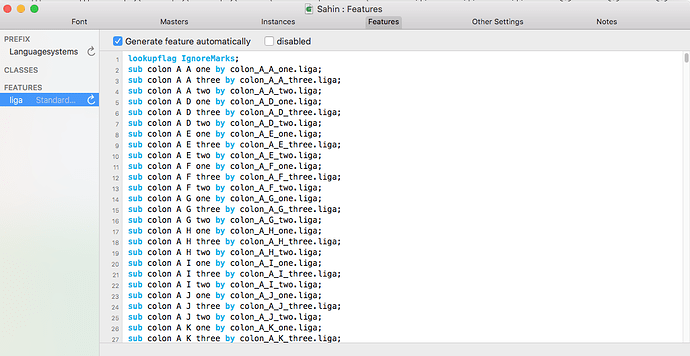 FYI, I have the latest version of InDesign installed (17.2.1). I have the feeling that it's something super basic so any and all help is more than welcome.
Thanks,
Charles