I often get MakeOTF errors after removing glyphs because they are still referenced in some manual feature code. Which is fine – it's my job to fix this.
The "Show" button is a great help for quickly fixing the code but usually, it jumps to the line after the one that contains the error, in manually written classes in particular. Similarly, the error message quotes this line that does not contain the error. I assume this is probably how the parser works but it can be very confusing to the user.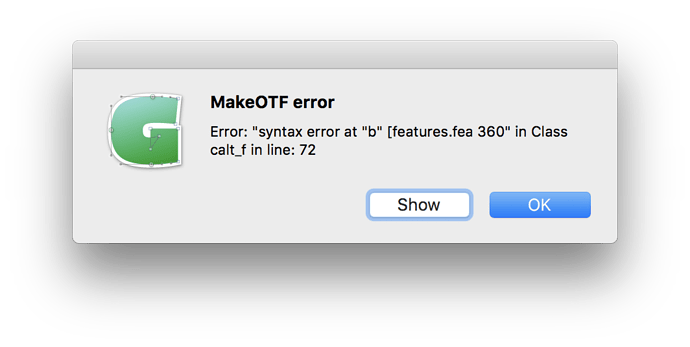 In this example, the error is in line 71, not 72.
Would it be possible to handle this in a more user-friendly way? It would be great if the "Show" button really jumped to the line that contains the error.
Thanks!