hi—I'm making a multilayer family, and have gone through the tutorial to make sure I understand. when I get to linking metrics between masters, however, I begin seeing inconsistencies. (this is in 2.4.2. (991)): specifically, these:
sidebearings between masters are linked as expected, and behave as expected when nudged in master 1.
kerning between masters, is sort of linked in that I can't edit kerning in masters 2-4 (as I would expect), but kerning from master 1 is not showing in any of the other masters.
however!
I changed a value in a kerning pair in master 1 to test, and looked at other layers. the visual change in spacing was reflected in master 2, but not masters 3 & 4. even stranger, when I flipped back to master 2 a second time, there was again no kerning displayed at all.
so I'm wondering if I have my masters linked and defined correctly for this to work. here's what I have: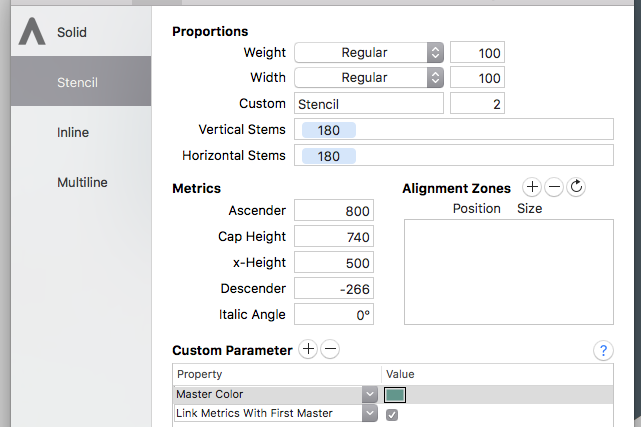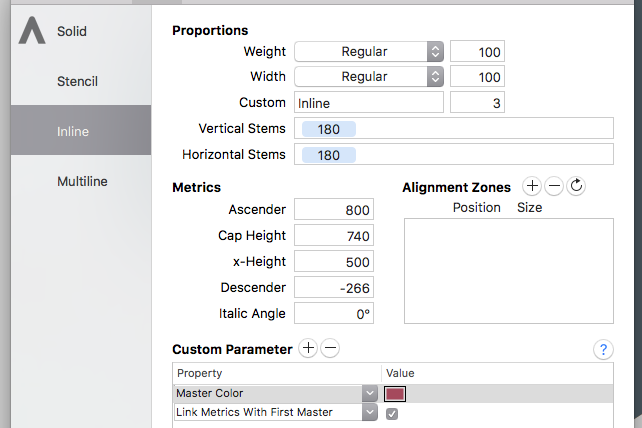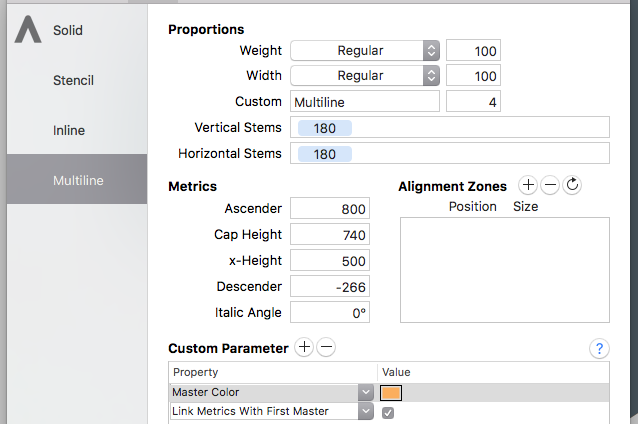 (there are no alignment zones defined in master 2-4 yet because I only have a couple glyphs drawn as yet.)
so, I'm kinda stumped about this one. anyone see anything obviously wrong?