this is happening now when I trying to Update my features
I'm using Version 2.6.6 (1352)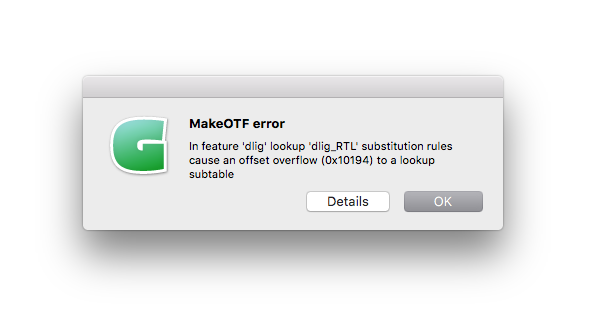 Then you have a lot ligatures. An overflow in GSUB is rare. Could you send me that file?
Thank you, George
yes sure
@GeorgSeifert I tried to inspect the error; I did the following:
I added useExtension to dlig_RTL lookup
I disabled dlig feature
I disabled rlig feature
Everytime I get the same result; the following message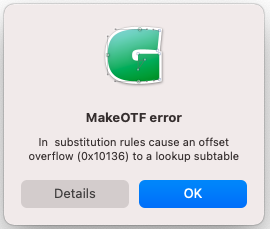 and this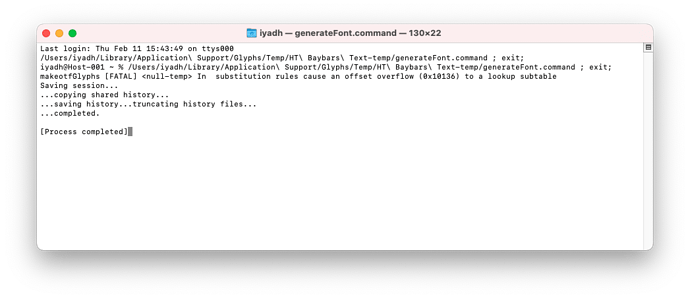 Every time I try something new, I remove the related tmp folder.