Hi!
I am suddenly getting this error at export: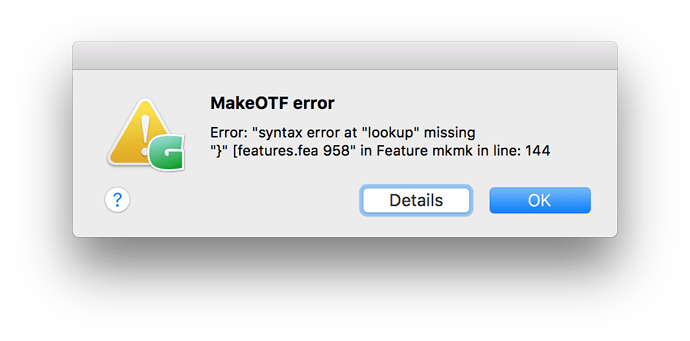 When I click on details it opens the Temp folder.
When I open the features.fea file, I can't see the mkmk code at all…
I checked the manual mkmk code in Glyphs, & there's no missing "}"…
I'm at a loss, any help greatly appreciated!