Hello, I made a font containing locl features for CAT and NLD,
both features are working as supposed inside the .glyphs file , and also when testing exported .otf fontfiles in InDesign.
But when reopening the previously exported .otf fontfile in glyphsapp 2.6.2 (1240), the features menu in the lower left corner of edit view ist flagged. When I open the features tab and try to update all the features the following MakeOTF error appears: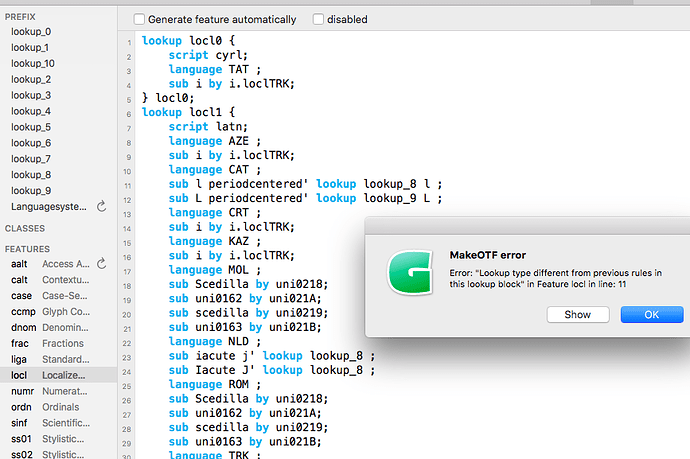 I found out after deleting the lines 11, 12, 23 and 24, I can update the features and everything works fine (obviously besides locl KAT and NLD).
and this is how lookups 8 and 9 look like: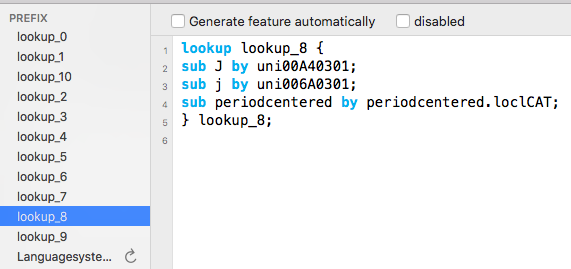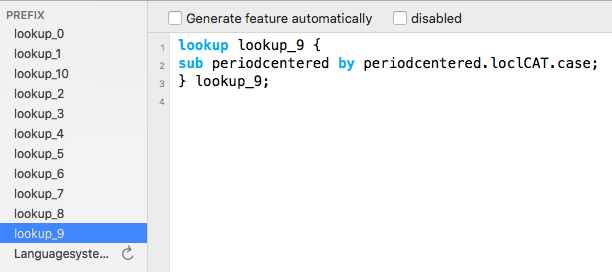 As mentioned above the features are working well in »real life«, but I feel a little uncomfortable having an error message when opening my files in glyphsapp, so I wonder what could be the reason for this.