I am not sure if I use the right terminology in my description.
When working on on a new thin and black weight I use the layers gadget on the right to display the regular version of the character that I work on, next to the new master I am working on. See image: showing the regular to the left, while working on the black.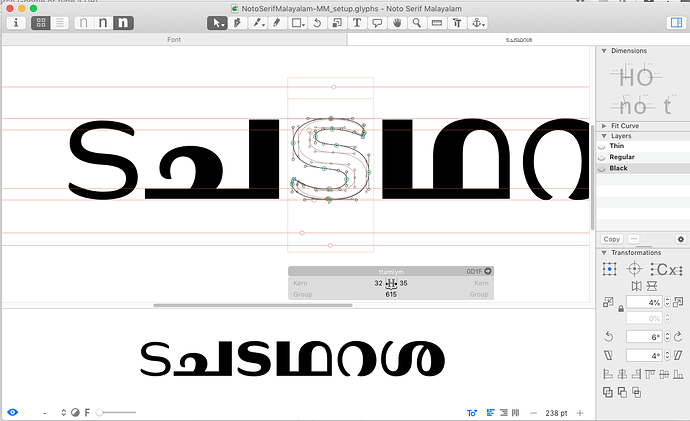 Up to now I can switch master in the edit tab with the top left gadget, and the left most character set to regular with the layers gadged, stays regular. Now that I updated to 1227, I discover that whenever I change master, the first character changes with the rest. So I have to select it and re-apply the layers-gadget. Or go back to using version 1219.