I wonder if anyone has used the MERG table as documented on the MS site: MERG — Merge Table (OpenType 1.9) - Typography | Microsoft Learn
I'm hoping it might be helpful to overcome the double rasterisation issue we can see here, where the overlapping parts of my Khmer glyphs make the strokes a bit lumpy.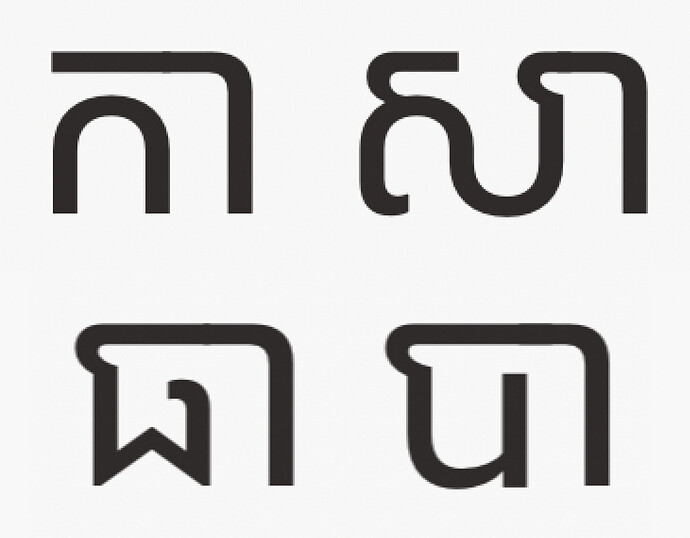 Unfortunately that MS page seems to indicate any intervening marks need to also be included in the merge sequence, but in the case of Khmer, there could be any number of marks on the first component so it wouldn't be practical to define every possible base-to-base merge, unless there's a clever way of including mark classes or ignoring marks totally.
Is there a way to add a MERG table in Glyphs so I could experiment with this?