Hi there. It's me again.
I designed a font using Fontself extension for AI, and I want now to finalize it with Glyphs.
It is a handwritten uppercase with a bunch of ligatures.
But I have this problem : when I export the OTF file from Glyphs, no more ligatures !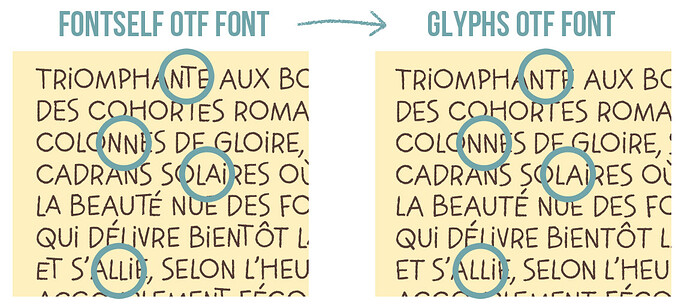 Why does it work when the OTF comes from Fontself, but not form Glyphs ?
What can I do ?