Hello,
I'm trying to work with multiple Virtual Masters, but I'm at a point where
I do not understand what I'm doing wrong.
I have 4 masters: Light, Bold, Light Compressed and Bold Compressed
and two Virtual Masters, one for the Crossbar Height and the other for the Outline
In Line is to make an Outline font, and it works fine but the problem at this point,
is that the crossbar value affects also the outline.
I'm sure I'm losing myself in a glass of water
Thank you so much.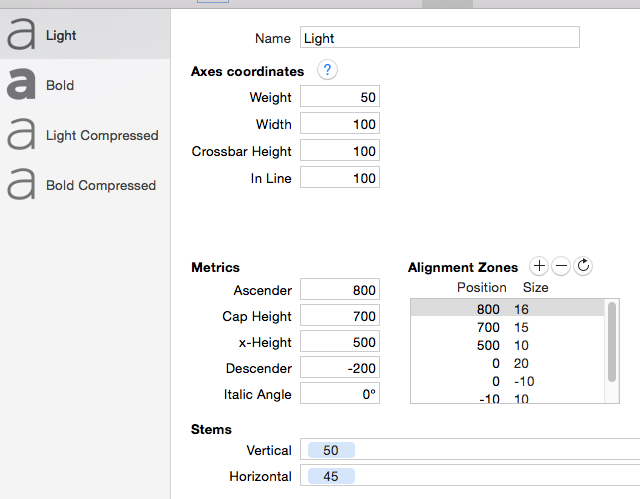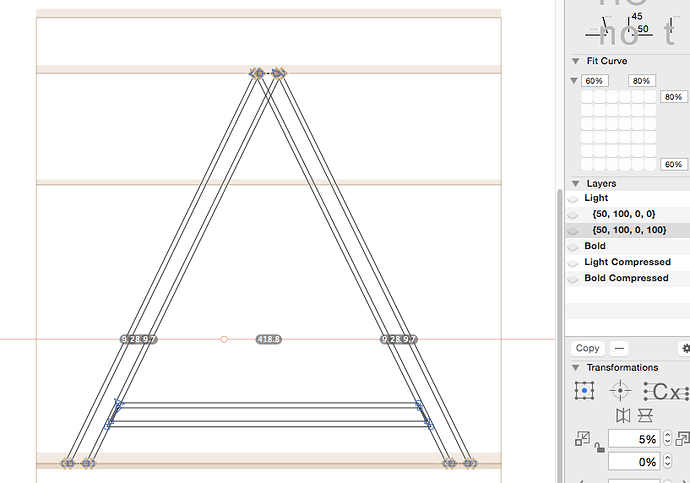 Leo