Hello the Glyphs community !
I'm tremendously proud to present you my new font Jazzy Croquette !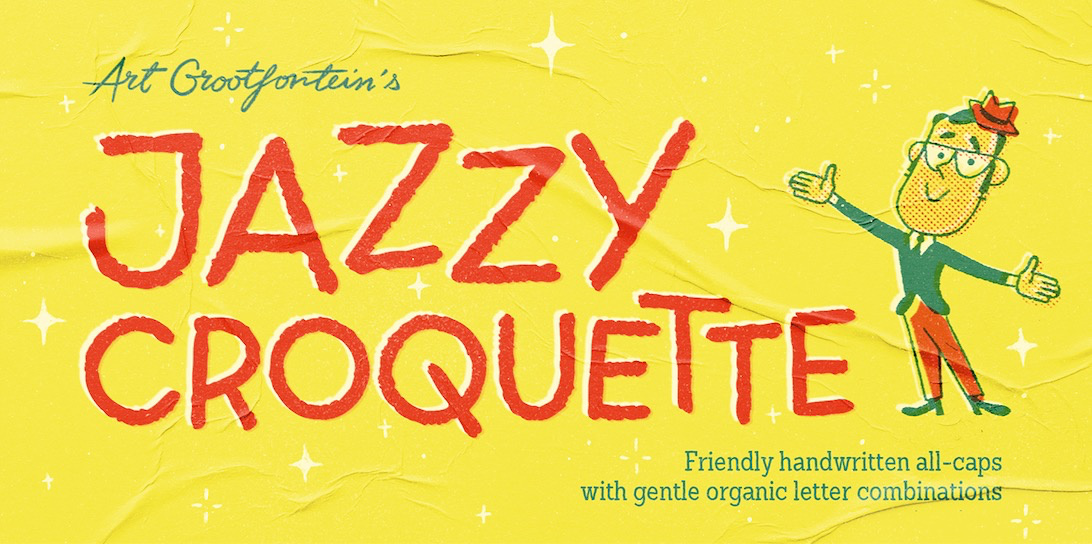 This typeface couldn't have been done without the help of 3 very generous people on this forum :
@GeorgSeifert, @mekkablue and @Elena.
So as a gesture of thanks, you'll find a little wink to each of you guys in 3 of the sample images…
Can you find them ?