I'm trying to create some special tools for the spacing. I created quite complicated reporter plugin which sometimes draws something similar to measurement line.
To do so I'm using inactiveLayers() with needsExtraMainOutlineDrawingForInactiveLayer_() turned on. I met following issue: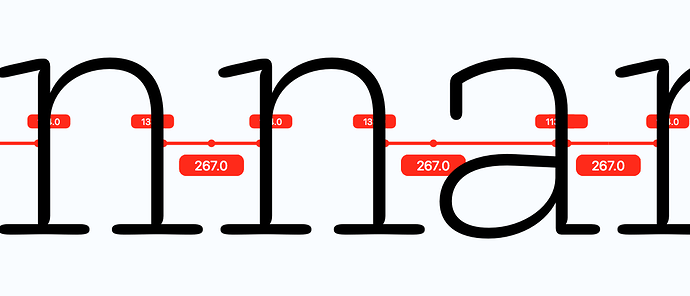 I wanted to draw those red objects above the letters (something like the foreground() but in inactiveLayers() ): not below. Can anyone help me to manage it?
Thanks in advance for your help
EDIT:
Another thing is that even without preview() method in my class, those red objects draws in the preview window. I cope with that by adding preview-method only with "pass" expression in it