Do you use Document fonts folder to test the fonts? I remember InDesign was ignoring custom feature names when using this fotn activation method. To test them, I had to install the fonts properly.
I should have been more clear! I also looked at the font's name table and the values are not there either.
Stylistuc Sets names are working for me in Affinity Publisher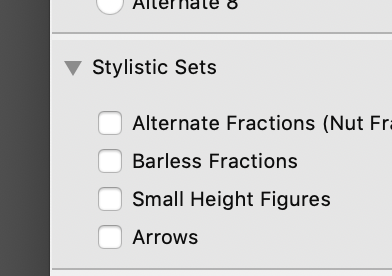 Works for me. Can you send me a .glyphs file where it doesn't work?
For some reason I though that checking if the label is more than 5 chars long is a good idea. And yours where all shorter than that.