Hello,
I am currently trying to design a typeface family with 7 straight weights and 7 italic weights (those I named "cursive" to be more fancy). Unfortunately when I test the fonts in Adobe apps, the submenu seems to be in wrong order. What is curious is that it seems to be different in every app. I have checked the instances time and time again, and I can't find what am I doing wrong.
Here are some pics:
In indesign everything seems to look fine.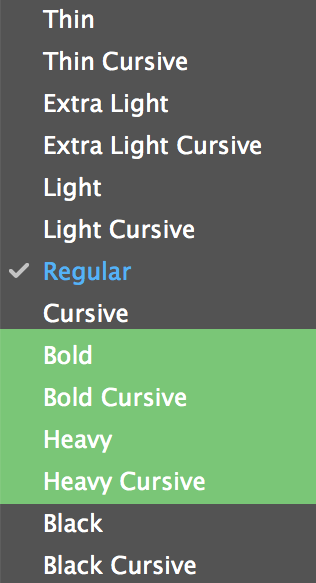 In illustrator some straight weights get ahead of the cursive weights.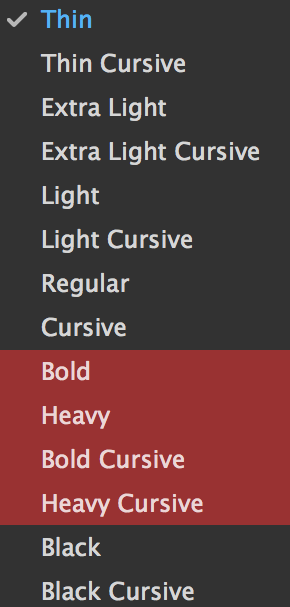 In photoshop straights and cursives get flipped.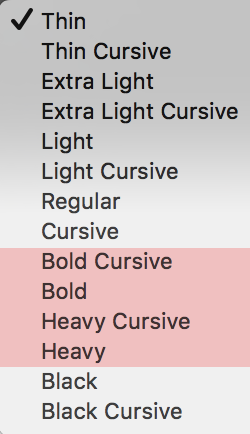 Here are screens of instances in question: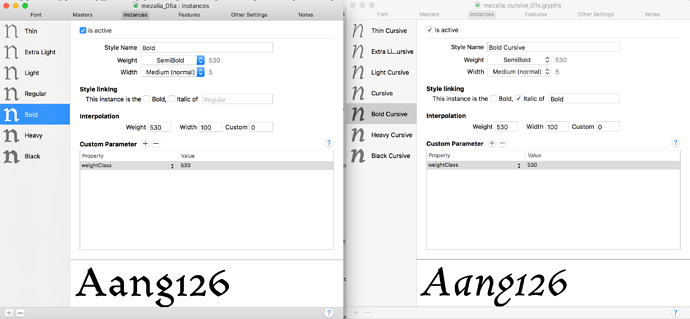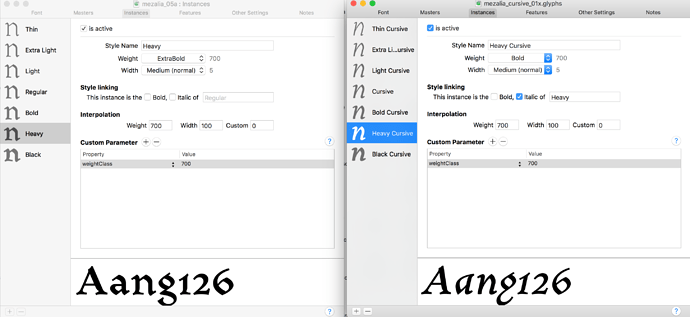 I would appreciate any help.