I'm having an issue with overlapping nested components causing an overlap problem.
My setup (as shown in the image above) consists of 3 masters: Regular, Inline, and background.
In the Regular style, inline and bacground glyphs are combined as components in the main letter glyph.
There is a alternate level (.ss01) that adds curls (also components) to the inline terminals (bottom row above).
The inline path direction is clockwise and the outline path dirrection is counterclockwise.
This is working well for the regular inline style using the added custom parameters shown below, but I can't seem to get the curls in the .ss01 alternates to join without an overlap problem no matter what I try. They have the same path direction as the inline.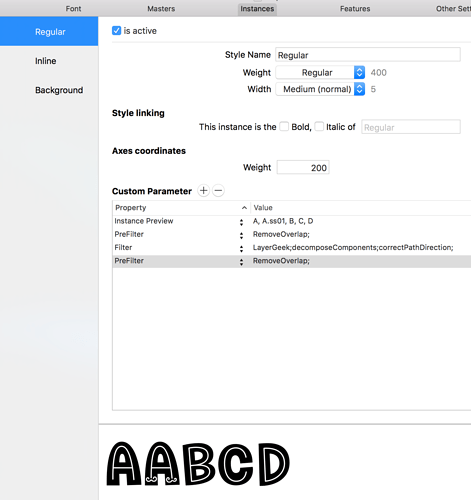 This is how the exported font looks in Illustrator.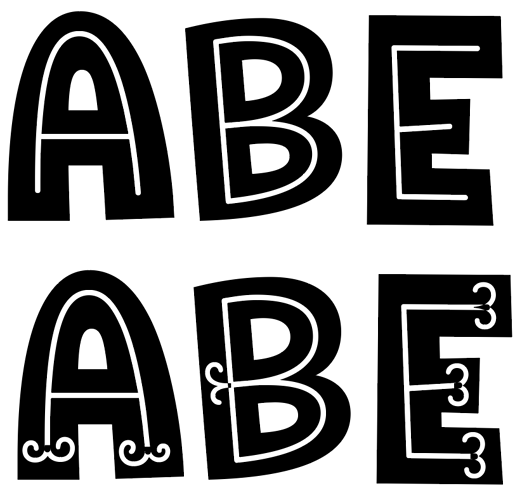 I could just join the outlines of the inline style but I really like the flexability of working with components.
Is there a better way I can set this up? Other custom parameters I should add?
Running version 2.5.1 (1139)
Thanks