Hi there,
I'm trying to edit an existing pixel font (ttf) but the glyphs I add come out blurry when viewd in the preview.
I think I have the settings correct. The font is 1900UPE, and I have set the grid width to 95 which makes the existing glyphs look crisp in the preview.
When viewing existing glyphs the "pixel preview" looks like it is snapped to the grid but the nodes/stroke(?) are not. I don't understand the relationship but feels like this is part of the reason things aren't looking correct.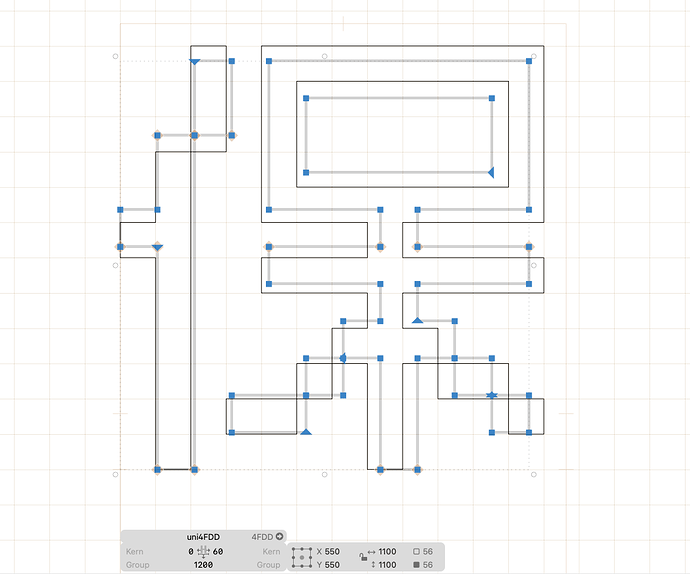 Any ideas what could be going wrong?
Many thanks