A simple guides management solution. You can even assign guides to bulk glyphs in Font View.
Used to be an internal tool used by the 3type team for Chinese font development. The concept came from the founder Li ZhiQian(@colourphilosophy ), and the programming was done by Zeng(@stone-zeng ). Thanks for all.
Guides Palette can list all the global guides with names. Then you can assign them to certain glyphs independently. Guides will display or hide automatically. Helpful for complex design systems such as CJK characters.
The pics can talk: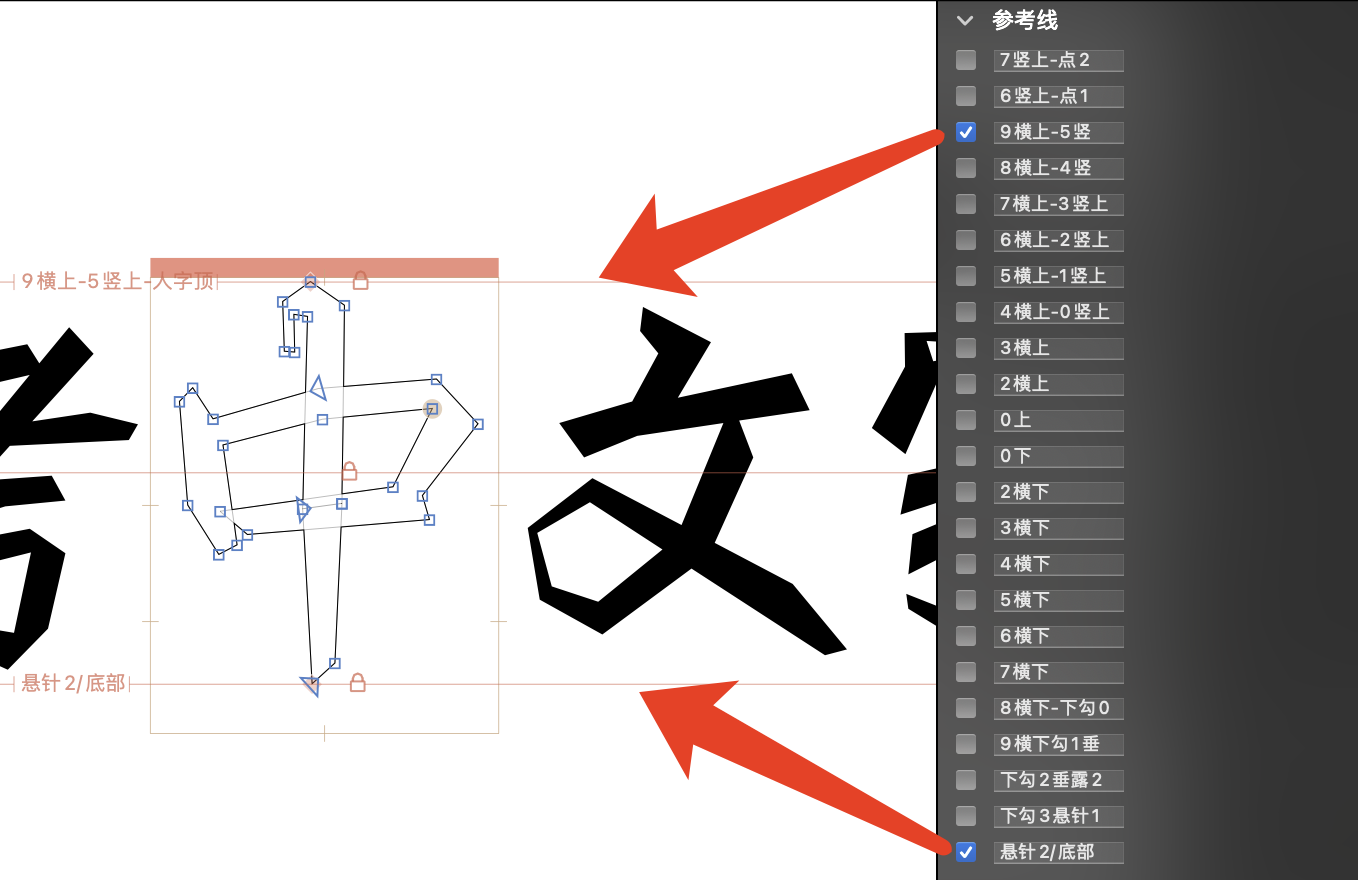 Hope you enjoy it.