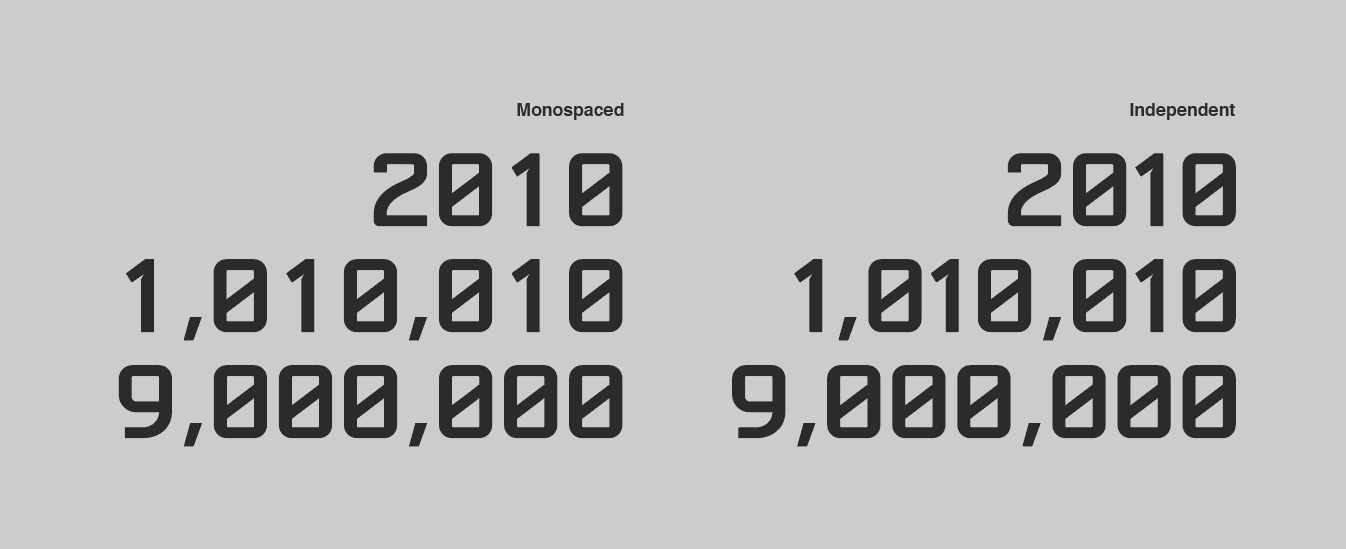 What's your approach for dealing with numeral one?
Monospaced numerals keep them neat for presentation of data, while independent spacing works best for numbers in isolation.
I've seen fonts use open type features so both are available, but my feeling is this would be missed by the majority.
Of course the other way to go is to add slabs to fill out the space better, but I do prefer it without them.
Help!