Hi,
I have two problems that I can't solve.
I'm trying to make a single swash for the beginning of a word and another one for the end of a word. Also I want that two swashes to be compatible with all letters.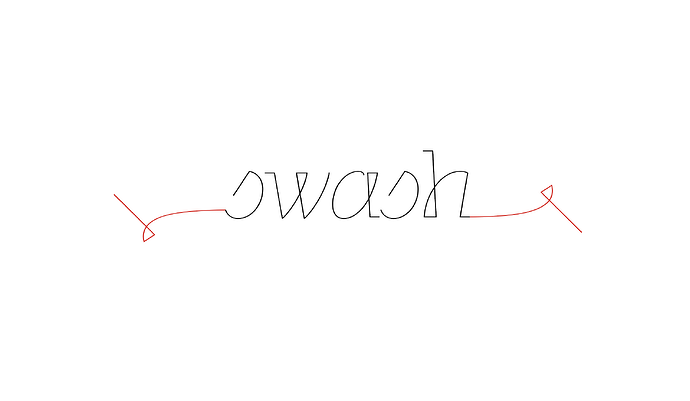 I don't want to use the positional alternates feature because I'm going to use it for something else. And same for swashes feature.
So I tried another way.
I made a glyph for the beginning of a word and named it sws_str which is compatible for a group of letters (m, n, p, r, u, etc.)
Another glyph for another group (b, h, k etc.) and named it sws_str.alt.
sws_str
sws_str.alt
sws_str.alt.001
sws_str.alt.002
.
.
.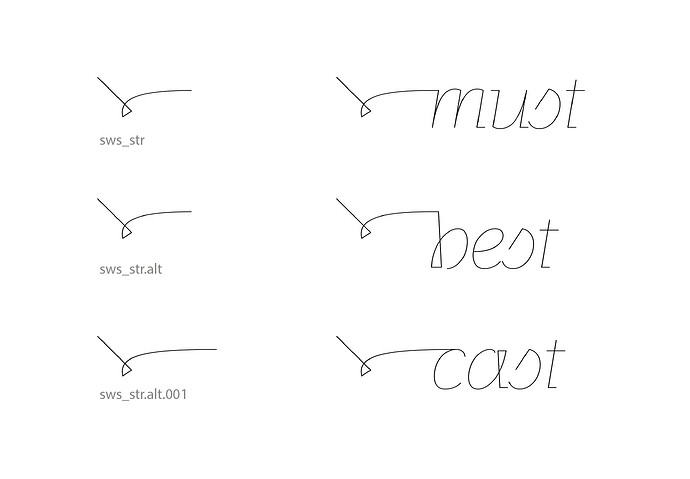 I created classes for the letter groups.
str_bhk
,
str_acd
, etc.
Then I add the calt feature and use the code below.
sub sws_str @str_bhk by sws_str.alt;
sub sws_str @str_acd by sws_str.alt.001;
When I test it in Illustrator, something work good something not. I try to explain visual.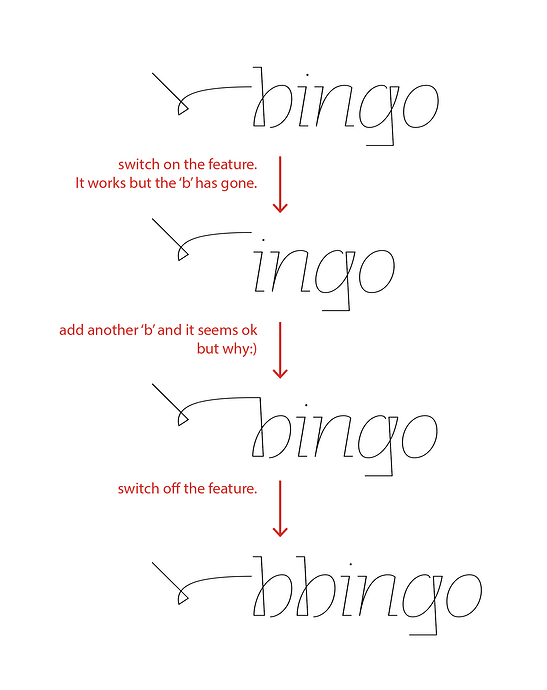 My second problem is about the font weight. The font is variable. When I test it in Illustrator, it works for all glyphs but not working for the glyphs that I write above (sws_str, sws_str.alt, etc…)
I'm not sure that it has a solution.
Any help will be great.