Hi guys,

In Illustrator this glyph appears with a slight underline when viewed small. When it is zoomed in the underline disappears.
I can't find any stray points or odd paths in Glyphs (Glyphs 2.2.2 (823)) that would cause this behaviour. Is there something wrong with the paths, or is it an Illustrator issue?
(Same letters but zoomed in further).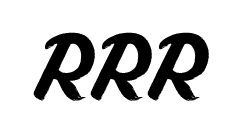 The underline/path prints at small sizes but not large.
Glyphs 2.2.2 (823)
OSX El Capitan
Adobe CC 2015
Also tested on Yosemite
Adobe CS6