There is something rather annoying to me. I often need to kern, say seen-ar and alefMaksura-ar (this might not seem non-sensational as these two can't possibly be next to each other, but trust me they do in my fonts). Glyphs will, quite helpfully, turn these two into seen-ar.init and alefMaksura-ar.fina but that is not what I want so I can't really visualize the kerning here.
Basically, I need some sort of a dump kerning view that will show exactly the glyphs I selected with no substitution of any kind applied to them.
I want this (this is with alefMaksura-ar.1):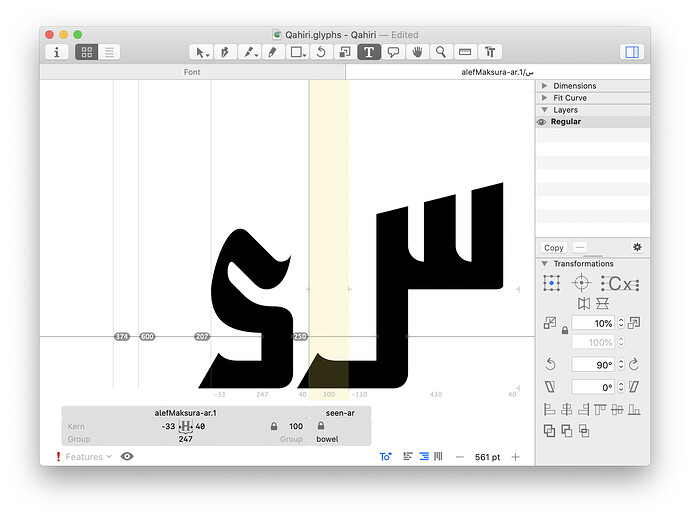 But I get this (this is alefMaksura-ar):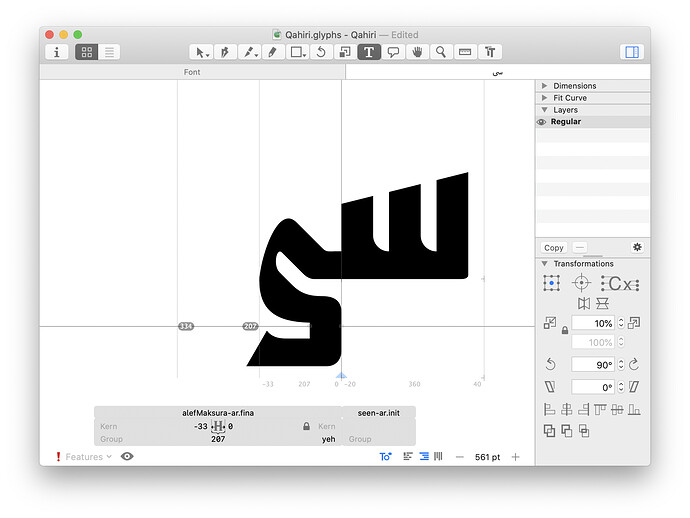 It seems also Glyphs will do the substitution even if I have no init etc. features at all, is it hard-coding Arabic shaping based on glyph names?