Hi, I'm having an issue with the order of my instances once they've been installed in Font Book. It looks like they're showing up in random order, even though I've defined all the necessary values for each instance.
I'm exporting from two separate Glyph files; One is Roman (three weights), and the second is Italic (three weights). Here are some screenshots: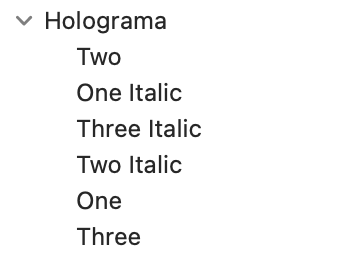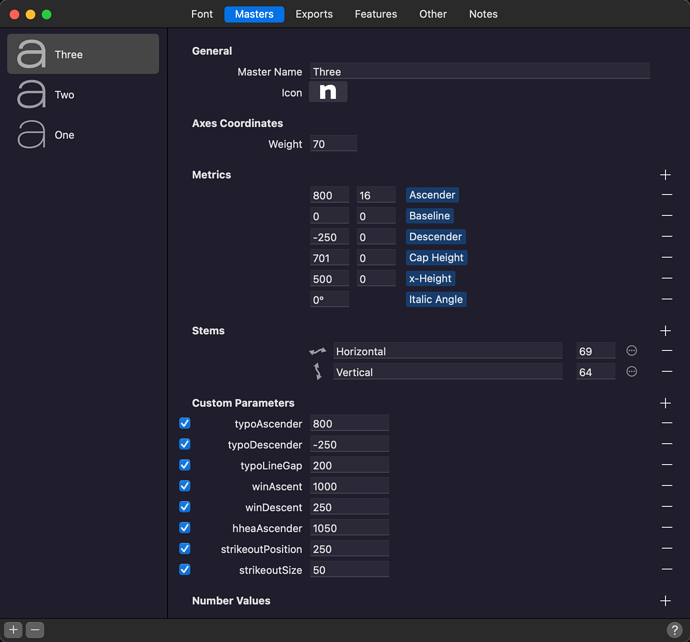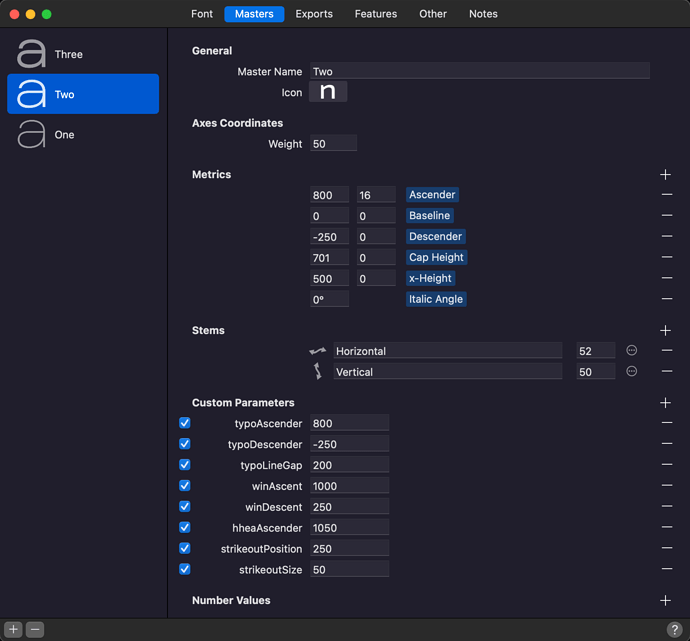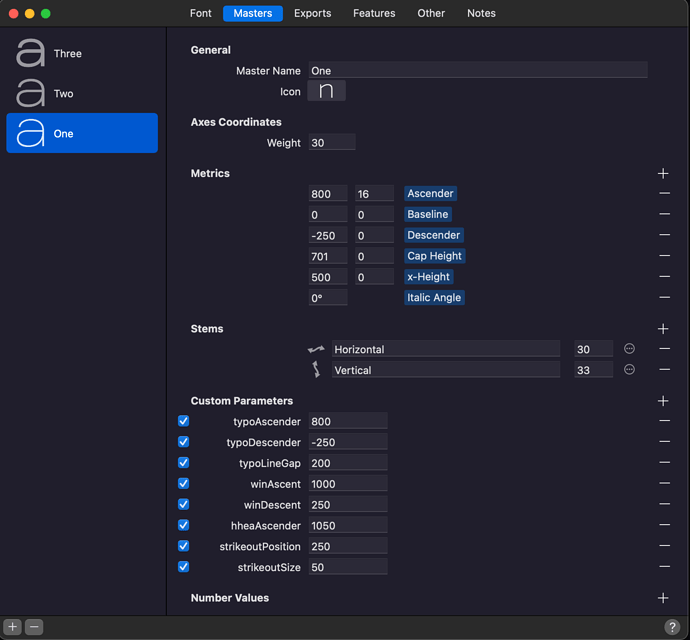 Any help is appreciated.
Thanks!