Hi there,
Below is a test demonstrating the Oriya typeface I am working on. Two clusters are highlighted in pink; those are not making sense to me. In both case, the last sign (an above vowel mark) should sit on top of the last full height glyph. I have placed anchors to allow this to happen… but it is not. These two occurrences are the only ones where the substitution/reordering/positioning is not happening.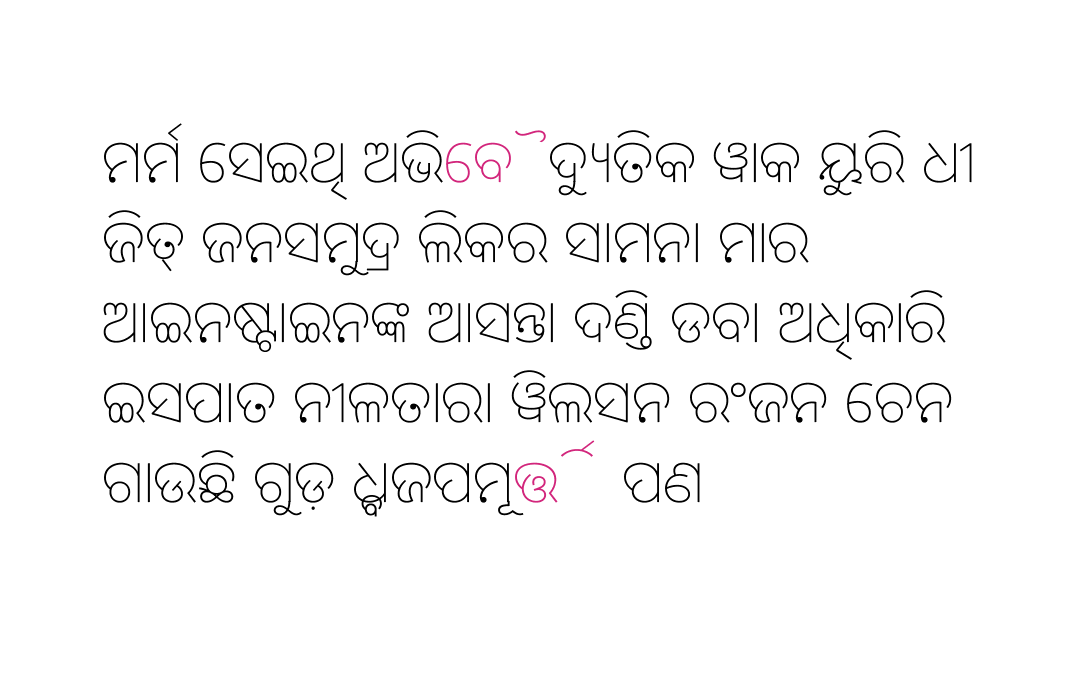 As a reference, here is the same test set with Nirmala UI. This is how the above vowel marks should be seen.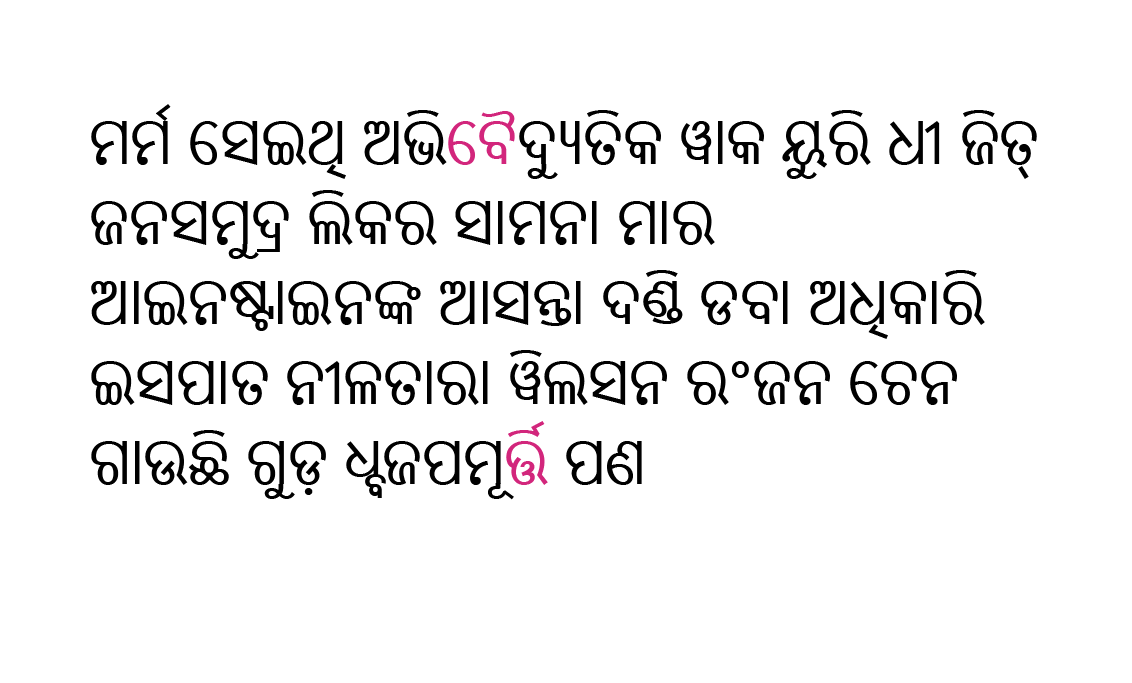 Any help on this would be greatly appreciated. I cannot get my head around it!
Thank you!
Amélie