Hi all,
I'm not too sure if this is really a Plugins Manager issue or something on my end but I have been unable to install any plugin via the Plugin Manger (either on my Mac mini or my MacBook Pro). When I click on the "Install' button, it appears that everything has installed, however, after I restart GlypsApp, I get the following error message on every startup until I uninstall all installed plugins.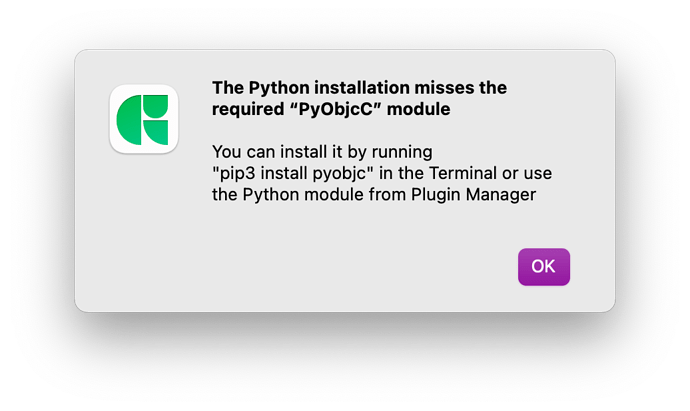 I've tried picking any plugin at random, and I get this error every time. The installed plugin is never available for me to use in the drop menus.
I'm currently running version 3.0.2 of GlyphsApp and version 3.9.4 of Python on both machines. I had tried changing the version of Python I use via the addons preference menu, but it made no difference.
Sorry if this is a repost, I searched around the forum, but could find any solution to this issue.