I have installed Python 3, but I still get a warning window whenever I install plugins. What can this be?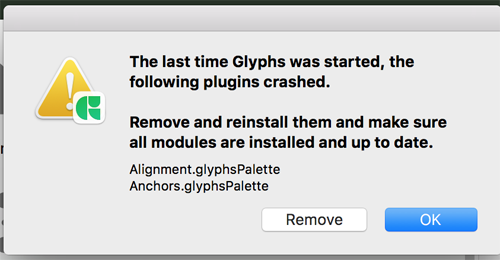 Did you install Python from the Plugin Manager or manually?
In any case, Remove the two plugins and re-install them. When they crash once, plugins are marked and not loaded again the first time to not crash Glyphs constantly. You need to remove and re-install to "unmark" them.
Hey Georg, I did install Python from Python.org and from the plugin manager. I removed the plugins, reinstalled them and they're working now. Thanks for your patience and your insights!