Is it possible to identify crossed handles? I have tried ShowAngledHandles from Rainer, but I believe it's not quite doing what I'm looking for (it might highlight handles that are imbalanced, where one is too long, but this generally can both miss examples of crossed handles and also highlight points that do not have crossed handles)
An example: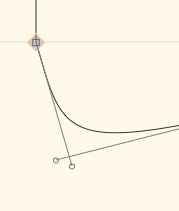 This is easily spotted but sometimes it's more subtle - like a node where one handle goes "backwards" and overlaps the other side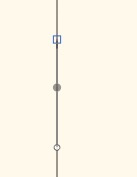 Or if there are a lot of nodes it is harder to find where the crossed handles are occurring.
Sorry if this is not a good question, I must admit my paths are often very messy due to autotracing.