Hi! I'm in the process of adding Greek support to some of my typefaces. I've completed the full set of 'basic' glyphs and several of the archaic letters: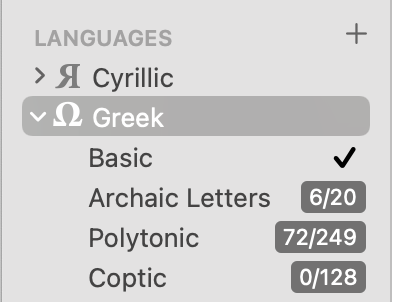 However, when I go to the Font Info/Features panel and click "Update", I don't see any sign of Greek in the language list: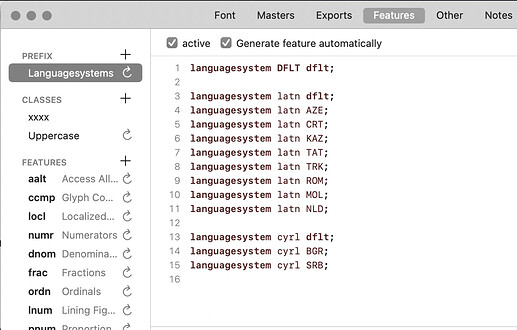 Am I doing anything wrong? I'd like for Greek to appear on the supported language lists that some font shops auto generate. Thanks!