I'm trying to write a reporter plugin that displays a glyph in another glyph with both right sidebearings aligned. Like this: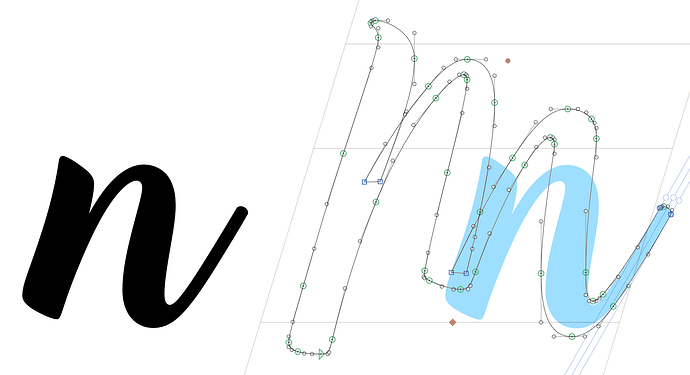 I have gotten as far as showing the reference glyph but it's always aligned with the left sidebearing I and I can't figure out how to shift it over the right amount (currentGlyph.width - referenceGlyph.width) for each glyph it's displayed in. I tried messing around with the NSAffineTransform methods but I don't know how to implement it correctly. Here is my plugin.py code:
from GlyphsApp.plugins import *
from Foundation import NSPoint
class ____PluginClassName____(ReporterPlugin):
		
	def settings(self):
		self.menuName = 'RSB Aligned Glyph'
		
	def background(self, layer):
		Glyph = layer.parent
		Font = Glyph.parent
		rsbGlyph = Font.glyphs['_rsbGlyph'].layers[0]
		thisGlyphWidth = layer.width
		rsbGlyphWidth = rsbGlyph.width
		shift = thisGlyphWidth - rsbGlyphWidth
		NSColor.colorWithCalibratedRed_green_blue_alpha_(0.0, 0.6, 1.0, 0.4).set()
		rsbGlyph.drawBezierPath.fill()

This is my first attempt at writing a plugin. I've tried to read as much documentaion as possible but I'm just not getting it. I'dI really appreciate any help on this.
Thanks!