So, few glyphs selected… with their inner components also opened in the selection, the scaler is not increasing the weight for all of them for some reason… I spent more than a year trying to get it to work or to understand it but finally decided to see if anyone else knows anything about this !?
Why isn't the Scaler working?
And why isn't weight increasing explained in their tutorial?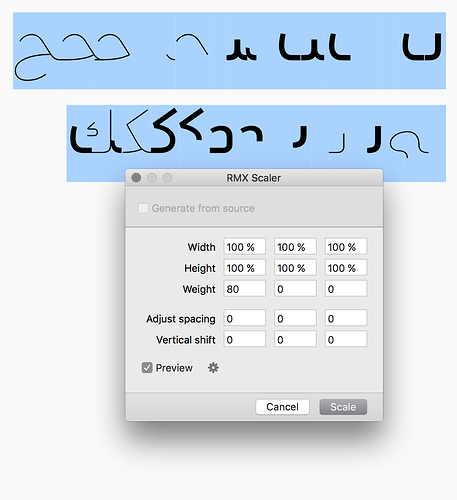 And also what is this… I didn't ask it to scale all masters… I want it to apply on the master i'm viewing and editing now… but let's focus on the first problem above!