Font Dashboard - Glyph Script
Font Dashboard is a script to follow the development of your font.
Based on the color of your layers, it prints a complete report in the Macro Panel.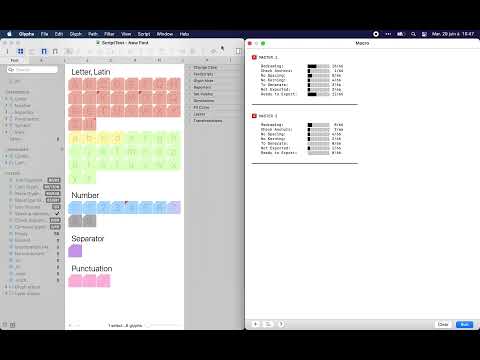 How to custom
If you want to customize color order and color description you can check the README in the GitHub repo.
This script is my very first script using Python and Glyph API, It is undoubtedly greatly improvable, I will welcome your advice with great pleasure.