I've started work on a plugin which integrates the SILE typesetting engine into Glyphs. Basically this means that, as you design, you can have your font previewed as it would appear in a typeset document, with paragraphing, hyphenation, spacing and so on: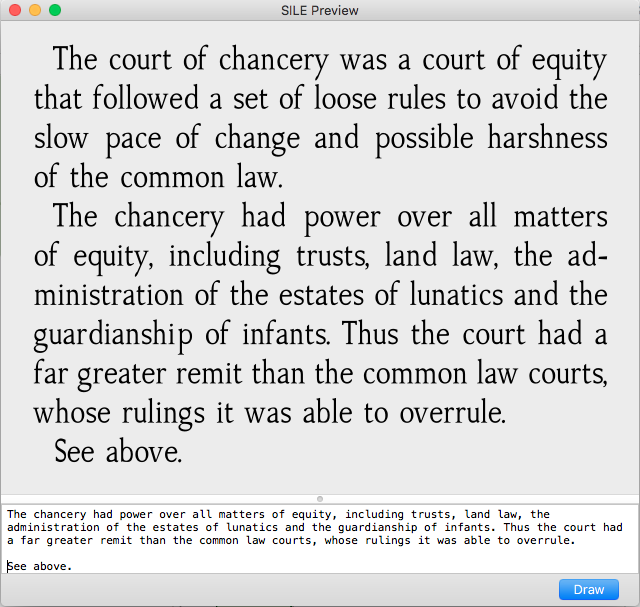 At the moment it just works with one master and one font size. When it's completely done you will be able to change instances, sizes, use other fonts from your system in the document, and so on. SILE fully supports bidirectionality and any global scripts in Unicode, so that's all not a problem.
The question I have is, if you could have something like this, how would you like to use it? At the moment the way it works is that you type in your text to be typeset, hit a button and a couple of seconds later it appears on the screen. If it would be more useful to have the document re-typeset itself in real time as you pushed your points around, then I will have to do some work to make it a lot faster. (I don't think that's impossible.)
What other features would make this useful to designers?