Hi everyone,
I have a problem on a specific glyphs file… I don't understand what is happening.
In fact I noticed several bugs :
First, there are grey lines which appears at the baseline of my glyphs.
Then, when I want to click and modifiable the "f" glyphs, it crashes all the file and Glyphs disappears.
I attached here the screenshot of the message I received.
How can I resolve this problem please ?
Thank you so much !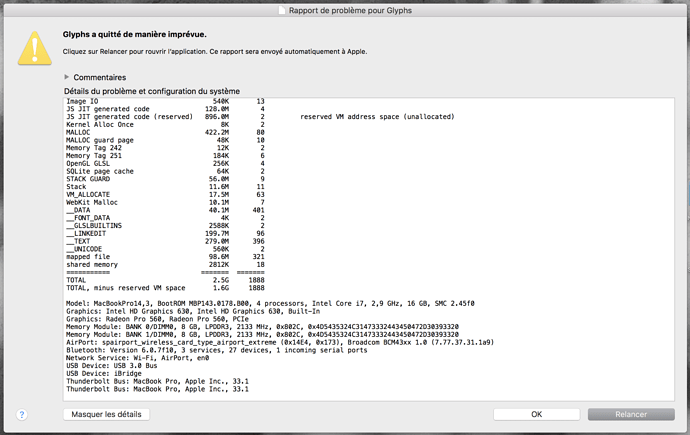 Morgane Vantorre