When I change a stroke weight to something thinner than 80, the export fails. How do I work around this?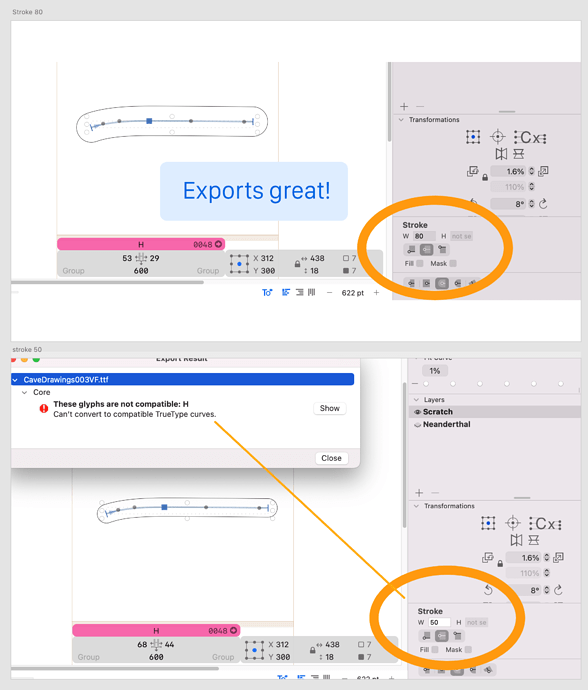 The rounded ends are too small to get an extreme point in that master. It is on my list to fix this.
Thanks for the info Georg. I'm not trying to pressure, just wanting an awareness, do you know when you will have the update?