Hi, very new to Glyphs. was having great success with calt rules
when suddenly all the liga rules and the calt rules ceased to work.
I've deleted and retyped. nothing will work like it did.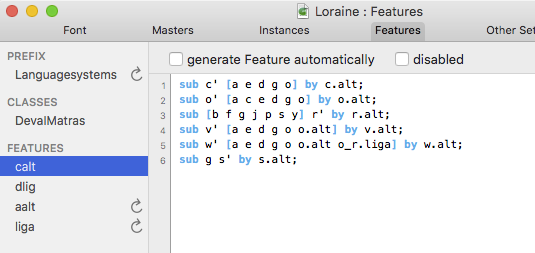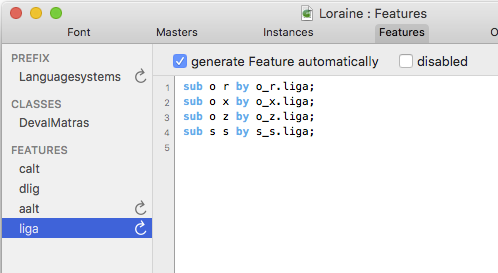 the r.alt does not display , the o_0.liga no longer displays. could the problem be that the o_z.liga is getting confused by the o_0.liga that precedes it?