Hej there!
Just a litte thing: I always have troubles looking at the correct Master Glyph when working with the instances preview (which I love btw). So maybe the master glyphs in the preview could be subtly highlighted?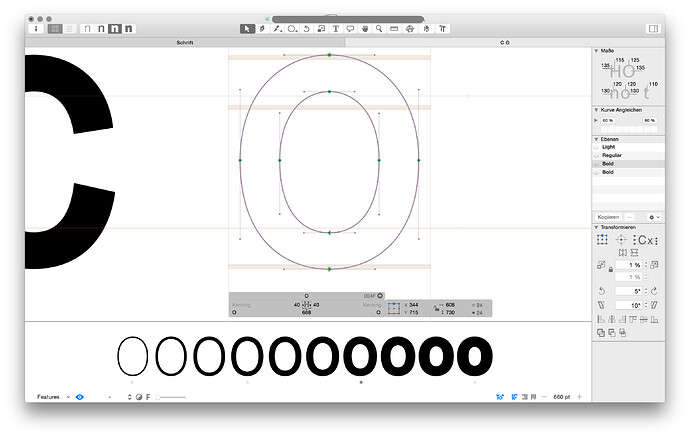 And also, another tiny thing: the tab option > jump to the next input fiel — never really works, i.e. in the transformation panel…
Great App! Keep it going.