Hi!
Yesterday I was working in Glyphs without problems, but today appears this message about SuperTool plugin.
After that I deleted the tool and then restarted my computer and Glyphs and the same problem is there.
I repeat the process several times but it's the same story.
Anyone know what happen here??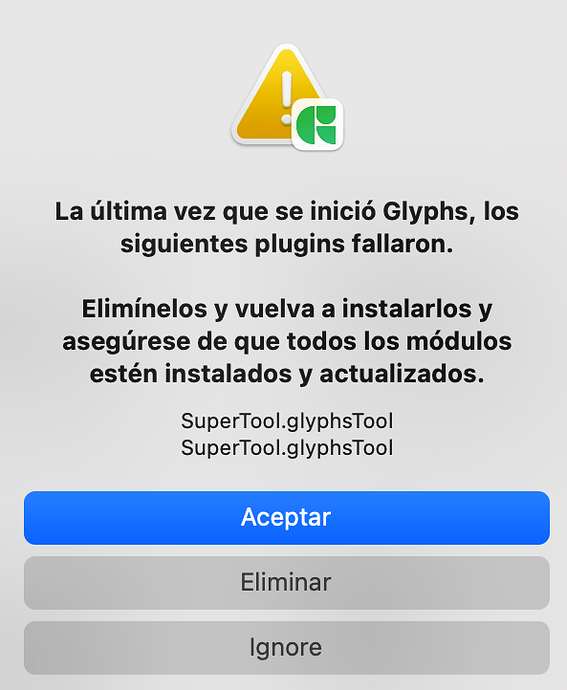 Thanks a lot