Hi everybody,
I can't export because of a Tcedilla / Tcommaaccent conflict.
Did anybody solve this unicode problem?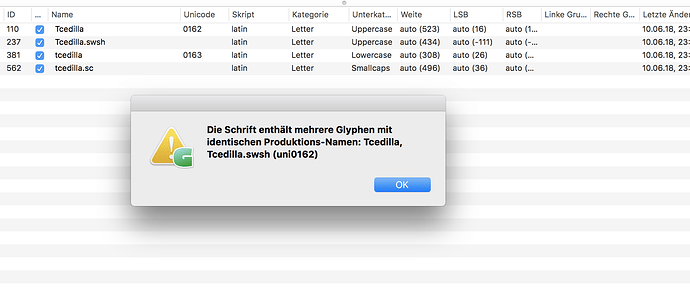 Is it persistent when you save and reopen the file?
And what is shown when you select the Tcedilla.swsh and press cmd+opt+i?
What Version of Glyphs do you have?
Thanx – save – open – solved the problem
Can you still tell me what version of Glyphs do you have? And how you added the Tcedilla.swsh?
I am using the Version 2.5 (1131), I added the Tcedilla.swsh by adding it to the filter list -> control klick -> add
_ sorry for the late answer
Can you try the latest version?