I am having a problem exporting the font. I deleted the glyph but still not working.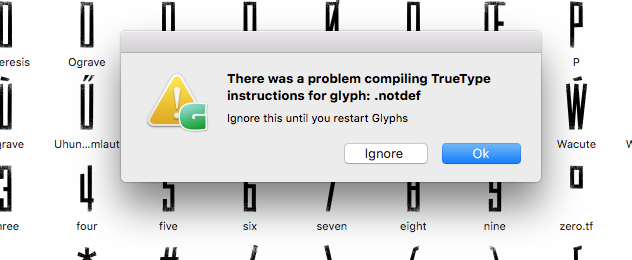 I'm seeing this problem in Version 2.5.2 (1153). Deleted the .notdef glyph but the error is still showing. Was there a fix or workaround?
I don't remember. Can you try the latest cutting edge version or send me the file?
Sent you the Glyphs file by email
The problem in your case is that you have stored TrueType instructions (in Font Info > Masters; Prep Table Assembly, Fpgm Table Assembly, CVT Table). Remove those and it should work.
I added an error message to tell the user about that.
Thank you! Removing those parameters fixed the problem.