One of my students has trouble installing the temporary student license we purchased for Glyphs 3. She writes:
Bei mir funktioniert die Lizenz leider nicht. Die sei angeblich veraltet, wird angezeigt. Ich habe den Mac neugestartet, die Lizenz aus verschiedenen Ordnern benutzt und Glyphs 3 mehrmals neuinstalliert, wie es auf der Webseite empfohlen wird… leider ohne Erfolg.
System: MacOs Big Sur, Version 11.2.3, MacBook Pro (Retina, 13 Zoll, Early 2015)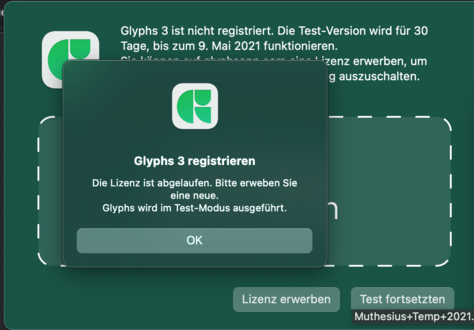 Is this a known issue? Can you help? A colleague of mine tested the same temporary license and at his place everything seemed to work fine.