I'm finally getting serious about TrueType hinting in Glyphs.
Unfortunately I can't center the glyphs horizontally.
(The fonts will be widely used, including non-high-res-screens)
In Glyphs 2 (2.6.4 / 2.6.5), the interpolation gets wired wrong, no matter in what order I select the points.
If I try to rewire the interpolation, the endings won't attach to the anchors.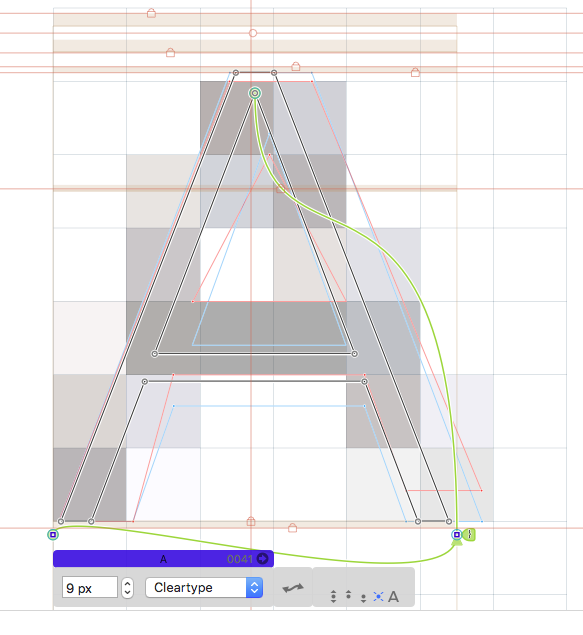 In Glyphs 3 (3.0.2 / 3.0.3), I'm not even able to select the left and right anchors.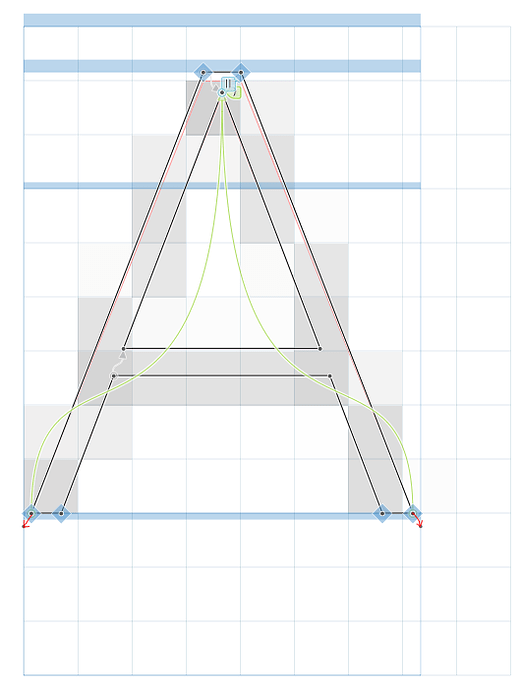 Is this fixable, or do we have to live without horizontal hinting?