My question was that I need to use the Calt as required not as a contextual and Rainer said it is possible to use the calt in rlig and should work, but as soon as I pasted them in rlig errors popped up and I am not sure what the problem is.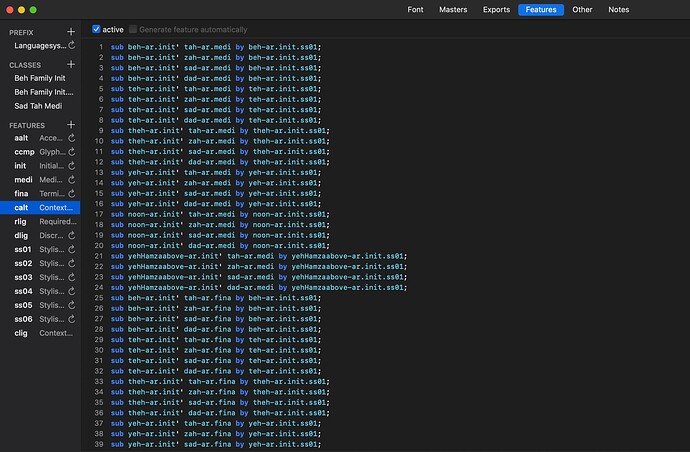 I removed them and left them back in calt and now those won't export either (error missing '=') not sure where it is needed.
When they were in calt they weren't working anyways once exported.
Any advice is much appreciated