On Mac OS (10.15 and below) native apps: TextEdit, Pages, Numbers and Keynote, the default weight gets intermingled with another weight, if default is not set to Regular.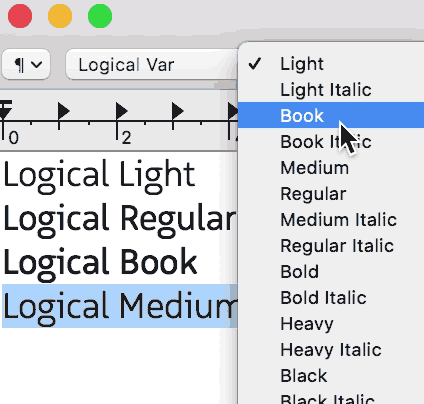 This is unfortunate, since not every variable font has a master on the Regular weight.
We've locked at a variety of open source and commercial variable fonts on the marked. Only when Regular is set as default, all works fine. After a lot of testing, the conclusion is, that there is no way to fix this on the font side.
Luckily it appears to be resolved in MacOS Big Sur.