Hey,
I'm having a big trouble with smart variable components.
I have all my .mumr, . dnom, etc… as smart components.
Recently had to change one of the masters (made it thinner), and now the smart components are acting weird.
Here you can see I have "one.lf" as a smart variable component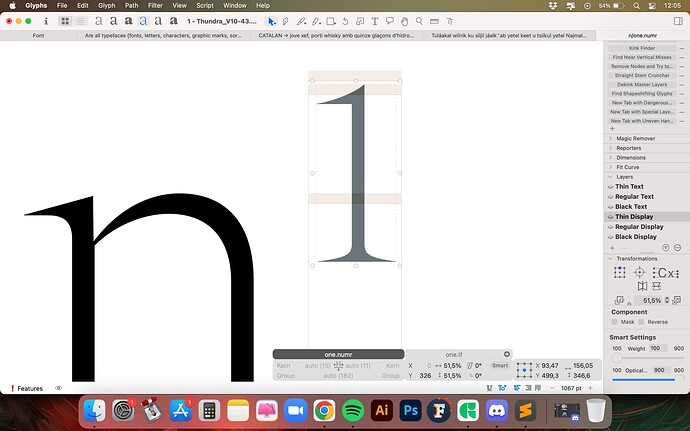 Whenever I move the slide (in this case only 1 point) it changes drastically. Like it reads the previous version of the master or something.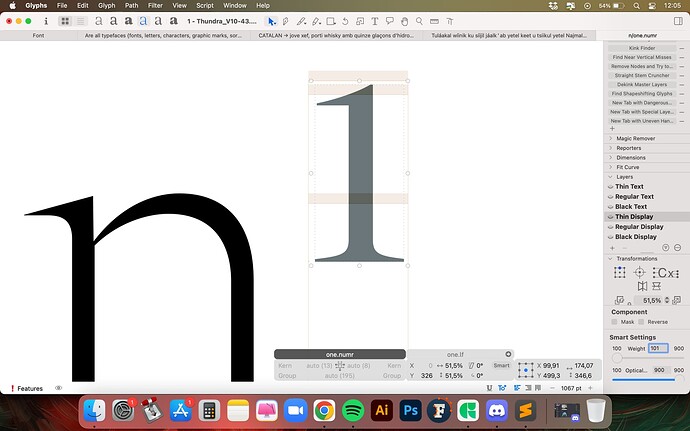 I tried deleting the .numr glyphs and making them from scratch, but whenever I add "one.lf" as a component, it automatically adds it as a smart variable component. What should I do? I also can't seem to "un-smart" the component.
Thanks
Fer.