Hi all,
I've run into some problems whilst trying to control the interpolation of a 6 masters, 2 axis variable font I'm working on.
I'm pretty sure this is due to a misconception on my part, but nevertheless I got stuck when trying to use the brace/bracket tricks.
My master setup is as follows:
I have 3 masters for weight variation, the other 3 have a shape-specific variation following the same weight change of the first 3 (the outlines are more squared, terminals end up horizontal)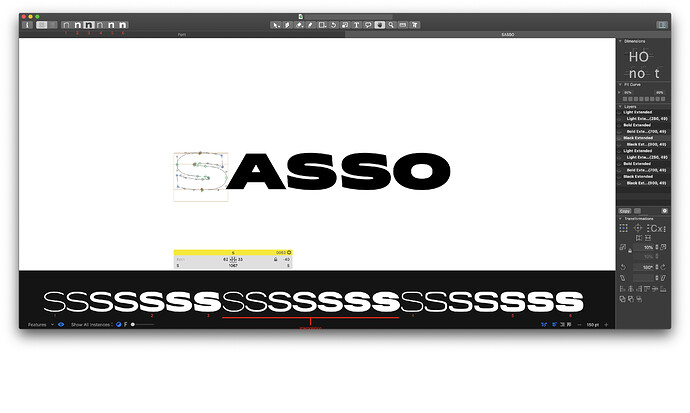 I'm trying to control how the terminals change during interpolation.
I don't want them to translate from vertical to horizontal, resulting in oblique terminals in interpolated instances.
So I am designing 6 additional versions for each glyph. My aim is to keep the terminals vertical until a certain "SHAPE-AXIS" value, and then switching directly to horizontal.
However, while the result in the preview panel seems to work fine, the variable font exported gives me unexpected results in the interpolation.

Does anyone know the reason for this behaviour?
Cheers!
Mattia