To add more fodder to the mystery, I downloaded a trial version of Connect Fonts .
I used the "Clean Font caches…" process and restarted. No change to the duplicate problem in Font Book, or Word/Pages only showing the upright style names and the italic glyphs. However, if I activate the fonts in question using Connect Fonts, there were no errors and now all the styles names appear in Word (other than duplicates for Thin/ThinItalic) under a single typeface/family name (Dupuis VF). However, all the faces appear as Italic in the style dropdown even though the style names are correct.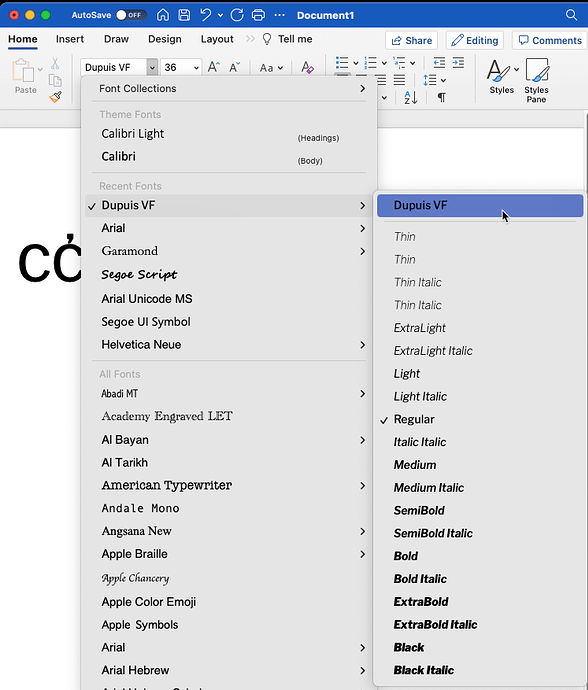 If I apply each style to text it is presented accurately.