Hi everyone.
I'm currently starting to work on a variable font with Glyphs and I was planning on using @Mark 's plug-in Preview Variable Font but apparently it is not working as expected. It does only show the extremes of my axis in the preview in the editing window and the dragged frame to see the preview of the character also doesn't show it.
Here's an image of it. The slider is in the middle of the axis and there's no preview in the top frame: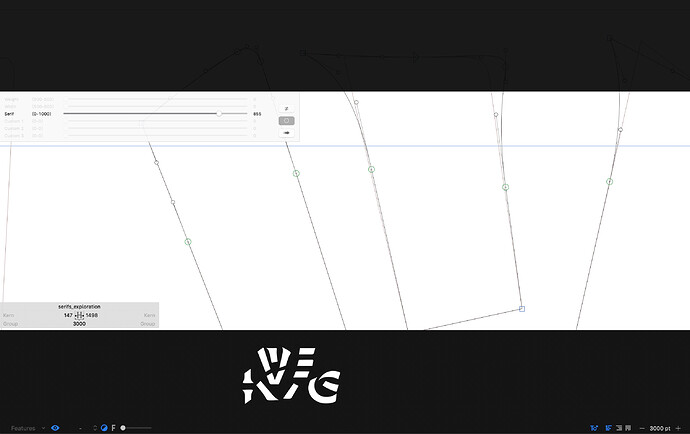 Does someone else have this problem too? Any help?
Thank you so much!