Never guessed that. Sorry for bugging you!
Thanks so much
Edit
Wow, I just wanted to do so on another computer and there the menu provides the All/Any already by default. Only difference is El Capitan before and Mojave now, I think. Looks like it found the other ones that got lost before.
It looks a bit different though (Note: Using 1199 currently, I know there are newer betas out already):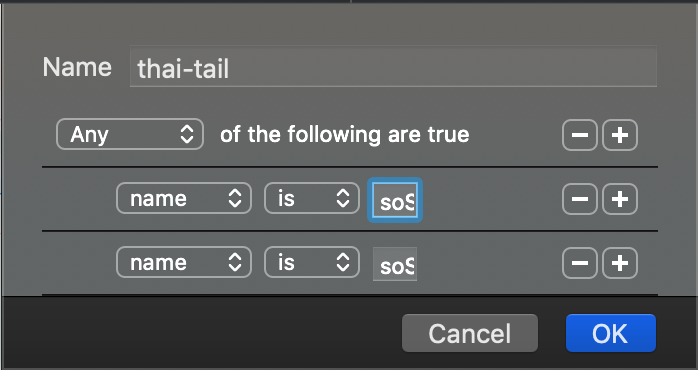 Anyhow, works like a charm, really nice!