Hi!
As I made this font, I consulted your tutorial on vertical metrics. However, I've run into a problem in which it seems I have to pick between optimal line height which will clip some of my diacritics on one hand, and letting these few very tall diacritics result in an unusually tall line height across the whole font.
Here's an example: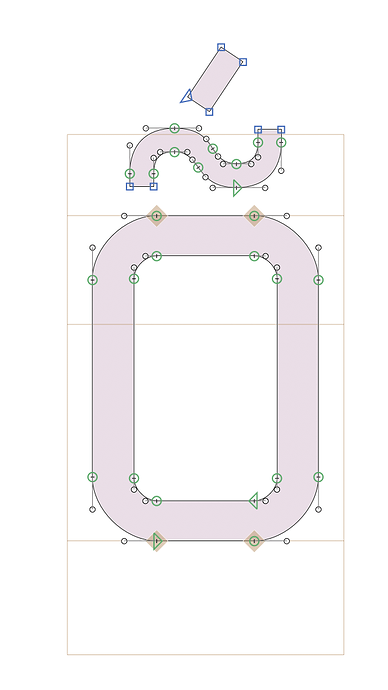 This /Otildeacute/ is much taller than ascender height, but of course if I double the ascender, the whole font gets a taller line height to accomodate it.
Am I missing any solution possible here?
Thanks guys,
Val