hi all. this interpolation issue is only happening in this particular character—see that the mid-weights are showing much thicker vertical legs.

here's a screengrab of how the character is built in both masters.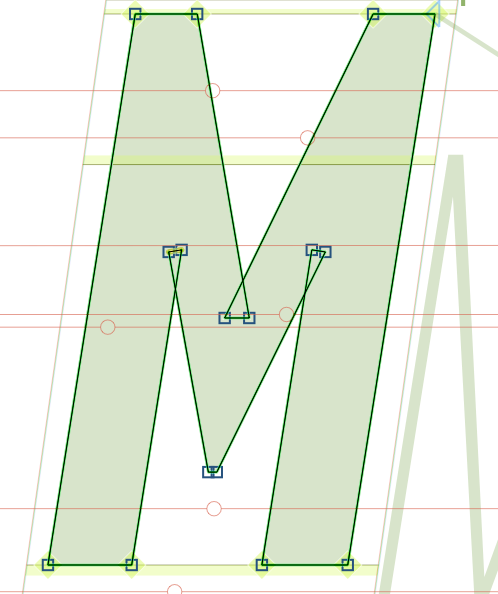 should I be drawing the character differently to avoid this wacko interpolation? to reiterate, this is the only character out of like 450 that is doing this, and it's only happening in italic, so I wasn't sure if i was missing something entirely.
both masters' paths and anchors are equivalent and winding in the same direction + beginning in the same place.
thanks!